Our Bird & Parrot Foster Care Program
2011
Please note that we do have a screening process for the birds that are in our foster care program, and with larger parrots there is also an educational program required.
This educational program includes our monthly meetings, but before taking a larger parrot home, you will meet with some of our experienced members to learn about that species of parrot. If you are all ready experienced, you still have to humor us so that we are assured that your home will be the best home for the bird or parrot. There will be visits with the parrot before you take him or her home, and then at least a trial period where the parrot will "visit" in your home before making a final decision.
Adoptive homes are required to have a membership with our group and that [membership fee] is part of the donation fee when you adopt a bird. You are required to participate with our group for at least one year.
There is also a limit as to how many pet birds you are permitted to all ready have. This is determined by the number of pets, the size of your home and family, available accommodations, resources, and time restraints. Our group does not want to enable pet collectors that become overwhelmed.
Adoption Application
Currently
We have two Congo Greys in our program along with some Cockatiels. We also have A blue Fronted Amazon available. Please visit us on facebook for photos of the Two Greys.
You can find us at www.facebook.com/wingsoverwilliamsport
We also provide placement service where the bird or parrot will go from their home into the home of someone we have put the owner in contact with. So, there may be other birds or parrots available through us that are not in our program.
~~~~~~~~~~~~~~~~~~~~~~~~~~~~~~~~~~~~~~~~~~~~~~~~~~~~~~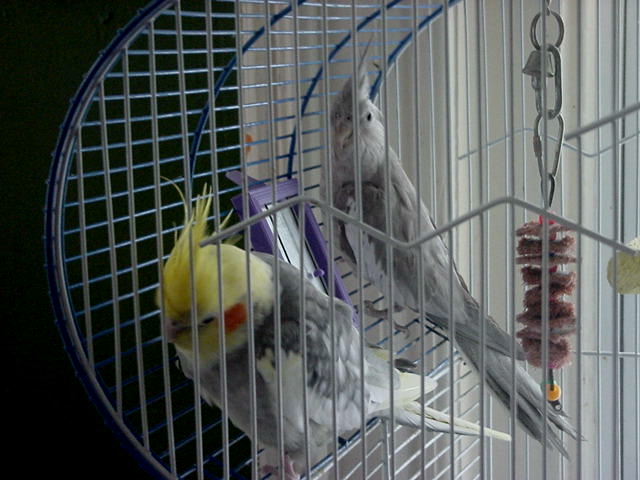 Timmy and Lexi have been adopted.


These Two pairs Are No Longer Available


Birdie Profile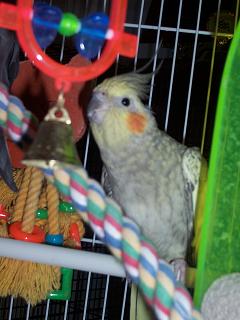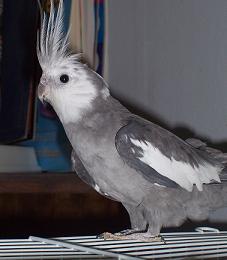 Pearl & Gilly have a home

We don't know just how old these two are. Pearl, the female, had been found outside and we have no history on Gilly-the male. They came to us together. Pearl can be handled. She doesn't really like it, but will tolerate it. She loves ringing bells and is a late night snacker. She has a few feathers missing on back of her head..

Gilly does not like to be handled and at the end of the day, we put Pearl in her cage first and Gilly will follow. He loves to whistle and imitate outside birds, and has a great personality as long as you don't try to pick him up. He is in perfect feather.

They don't really associate with the other birds in our home. Their choice. It used to be that where ever one was, the other was there too. Recently Pearl has taken to waddling into the livingroom and sitting with my daughter, on the arm of the sofa, while she does homework. She does this without Gilly.

Compliments of Pearl & Gilly's foster family

In 2009, our group was instrumental is aiding with a rescue effort when 55 parrots and birds were removed from a home by the spca in a neighboring county.

In 2010 our group was once again involved with another rescue where 13 parrots and birds were removed from filthy conditions.